2019 Acura TLX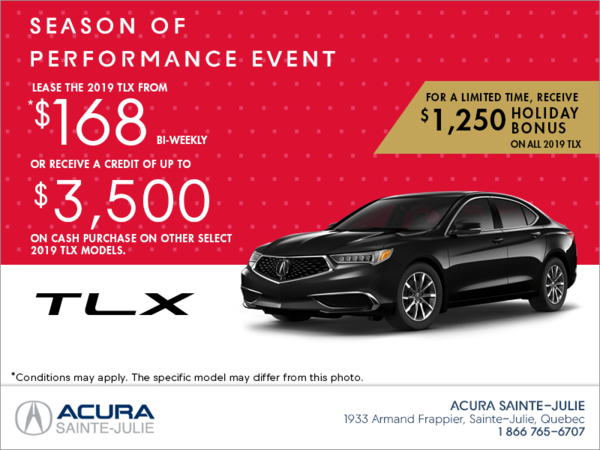 Lease the 2019 Acura TLX from $168 bi-weekly for up to 36 months with $4,000 down!
Or receive a credit of up to $3,500 on cash purchase of select models.
Plus receive up to a $1,250 holiday bonus on select models for a limited time only!
MSRP $38,380.
Some conditions apply.
This offer ends on January 2nd, 2019.
Book your test drive today!
Certain conditions apply.